Share the post ""Art misses the encounter between artists and the public": Olivier Masmonteil"
"I really love to start painting early in the morning. I arrive at the atelier around 7:30 a.m., when the world is still a bit asleep; it is a moment of silence, calm and tranquility". Thus, Oliver Masmonteil (b. Romilly-sur-Seine, 1973) tells FRONTRUNNER about his relationship with art.
Raised in Corrèze (in the French region of New Aquitaine), he studied at the École des Beaux-Arts in Bordeaux. After a period living in Leipzig, he traveled the world twice: from India to Thailand, from Vietnam to Brazil. For each place, Masmonteil delineates the horizons that inspire his painting. He creates landscapes with a multitude of colors with strong shades. These are boundless horizons where the lines that complete the work become, for the viewer, a gaze in which to identify new forms of language. They live and coexist in infinite time, precisely in the shades of colors that he represents. In this way, each work becomes an infinite painting.
His production seems to come from the past. In fact, it's in contrast with the technological innovation that often affects the arts sector. In his technique, we read a form of freedom that Masmonteil re-proposes in the nature of the sea, the clouds, and the wind; also in animals – such as butterflies – and a naked (or apparently naked) body of a woman, sometimes veiled, sometimes stylized.
Masmonteil founded the "Une oeuvre à la maison" project to support art and artists in France during the third COVID-19 lockdown. He is the first artist-in-residence with The St. Regis Venice (first founded in 1904). There, he created a unique series for the Grand Salon, and in the suite where Claude Monet stayed and created some of his masterpieces.
Let's begin!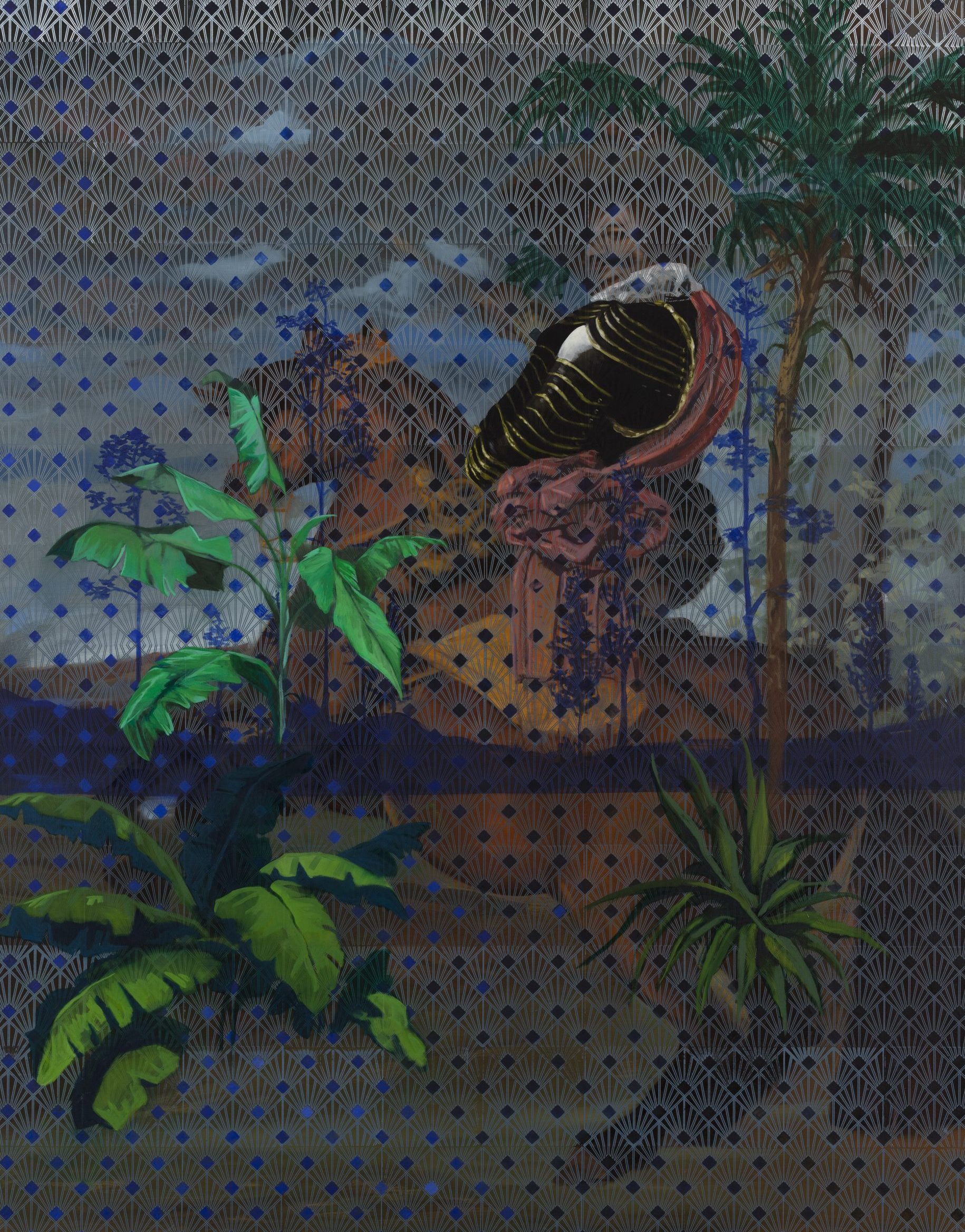 Your works tell the story of painting through mostly landscapes: horizons you encounter around the world. Why landscapes and what does it mean to you to portray them?
It all starts from my origins, I grew up in the Limousin, in the countryside, and throughout my life I have practiced – and still practice – fly fishing. My relationship with the landscape is an intimate relationship, as a fisherman; the landscape is the territory that has always surrounded me since I was born. When I started painting I was very attracted to abstract painting and at the end of my academic studies I had acquired a sort of freedom in gestures and painting but I also felt a desire to return to figurative painting and the landscape, the sky in particular, is that which allowed me to return more easily to figuration. Continue on Frontrunner Magazine.